Our world has been turned upside down since the coronavirus hit and families are adjusting to a brand new normal. But we are in this together and we will come out of it together. For now, there are a few things you can do that will help keep your family's day running smoothly with minimal stress or disruption.
Get Into the Sunshine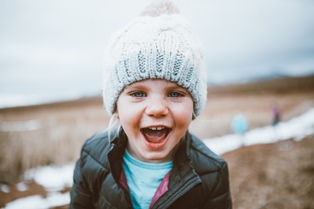 Try to get some sun exposure as early in the day as possible. It can be tempting to stay inside in the mornings when you have to be home, but remember that sunshine is the number one most powerful factor in setting our circadian rhythms.
Exercise Daily
Children require two hours of physical activity each day. If this need isn't met, we often see behavior problems or sleep issues. This is a cumulative amount, however, so it can be done in chunks. Things like a game of freeze dance or playing outside in the yard can all be counted towards physical exercise.
Adults need thirty minutes of exercise per day. Try a workout video on YouTube or go for a run while your partner watches the kids, and then switch.
Don't Overdo the Screen Time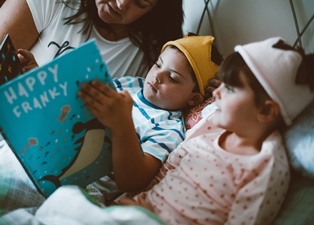 I think most of us have bumped up the amount of screen time we are allowing our kids right now, and that's totally fine. We have to do what we have to do to get through this. Keep in mind though: too much TV in the day or watching screens too close to bedtime can disturb sleep. Consider enforcing a no-screen rule one to two hours before bedtime.
Don't Neglect Personal Care
Don't spend the day in your pajamas and unbrushed hair. Take a shower and get dressed each day.  Ask your children to dress themselves and brush their teeth. There's no need to get a full face of makeup on (unless you want to!) but getting ready for the day will make a world of difference in how you feel and what you can accomplish.
Incorporate Rest Time Into Your Day
If your kiddos are napping, take that time to vegetate and recuperate. If that's a time you need to work from home, try to make it as comfortable as you can. Children who have stopped napping should have a daily quiet time, where they are required to play or rest for at least 45 minutes in their rooms.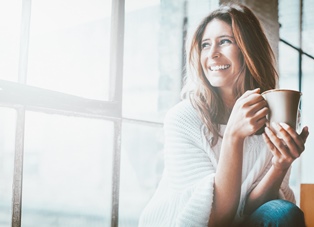 The drive to stay awake falls in the mid-afternoon, which is why many cultures have a traditional rest period (like the siesta in Spain) or a caffeinated beverage (like tea time in England). Everyone will do best with some much-needed rest time in the afternoon.
Here are some ideas for quiet activities to keep your kids engaged.
Follow a Family Routine
Change is hard but we are resilient. If your regular schedule has just been thrown out of the window, replacing it with another schedule will help you, and especially your kids, adapt much more quickly.
To write up a family schedule, start with mealtimes and any nap times that are not flexible. Then add in time slots for free play, family time, and everything else.
Here's an example schedule for a toddler or child:
Breakfast
Self-care: brush teeth, get dressed, etc.
Household chores
Learning activities (here are some ideas that you can do with your kids)
Play outside
Lunch
Rest/nap time
Family story time
Play outside or active games inside
Learning activities
TV time
Dinner
Bath time, brush teeth, pajamas
Story time and bedtime
Kids love visuals, and they are helpful in keeping you on track too. Post a schedule and draw little pictures or attach photographs so younger children who don't read can use it too.
You can make it as detailed or simple as it works for you and your family. The aim is to give everyone a sense of order to fall back on, especially now when the world is giving us anything but that.
Above all, relax and be kind to yourself.  Give yourself grace where you can.  Remember, we are all in this together.  You don't have to navigate anything alone!  Don't hesitate to reach out if we can help!
---